December 04, 2011
Contributed by Brad Fuller
When I went to College, I started listening to more music than I ever had. I can't explain why, but it is something that is very comforting to me and will always be a part of my life. I may be a little annoying when analyzing new music, but I believe I have come up with a solid "Top 20" albums list that encompasses a wide spectrum of genres. Feel free to comment or contact me at bfuller@wilmington.edu for further clarification, questioning, criticism, agreement, or any other concerns. Also, you can check out my last.fm page to see what I am currently listening to. http://www.last.fm/user/bfuller92.
Enjoy music.
[????] Radiohead | The King of Limbs
Radiohead may be the greatest band of all time, so it is hard to ignore when they post on their Facebook page on a Monday that they will be releasing a new album on Friday of the same week. It was a complete surprise, and I was completely excited when I read it at 6:30 in the morning. However, this album may be the most confusing one I have ever heard. I didn't understand anything about the album; the music, the lyrics, the cover art, or the "newspaper edition" of the album. Nonetheless, it is a Radiohead album and it deserves to be mentioned. I hope Radiohead does not end with this album.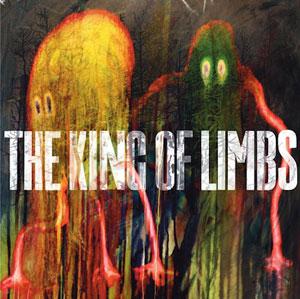 [19.] Talib Kweli | Gutter Rainbows
Turn on any popular music radio station and you may hear the likes of Lil Wayne and Soulja Boy rapping about a superficial fantasy life that will more than likely never exist for anyone and in my opinion should never exist for anyone. What you won't hear is Talib Kweli, who creatively rhymes about truth in the lives he encounters. I think in General, society tries to avoid truth in every way possible, including music, and this pushes them away from seeking out more quality works such as Gutter Rainbows. If you are dead set on listening to only hip-hop/rap, give this album a shot and you won't be disappointed.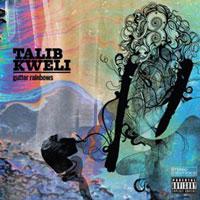 [18.] Toro y Moi | Underneath The Pine
Chillwave: the subgenre that several popular indie bands fit the criteria to but none of them want to be associated with. For me, I don't need the genre of an album to be set in stone to know it is a solid work. From Start to finish, Underneath The Pine contains catchy grooves and fairly plain vocal lines, yet the homemade electropop feel is warm and welcoming. I can't wait to hear what the future has in store for Toro y Moi.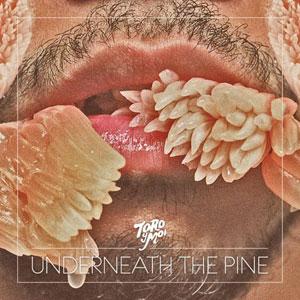 [17.] Girls | Father, Son, Holy Ghost
Remember that time you were riding with your parents on a long road trip when you were eight years old? You were in the backseat staring out the window thinking about present time and possibilities, dad driving, mom sitting in the passenger seat, and classic rock on the radio? This album brings you back to this time, but in a whole new way. Girls is one of the few bands I can think of that makes plain old "rock" music interesting again while creating that nostalgic feeling everyone longs for.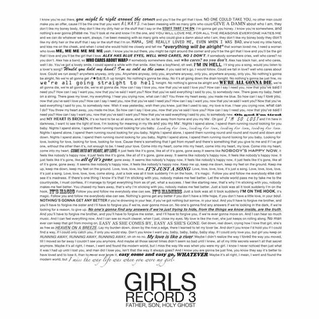 [16.] Balam Acab | Wander/Wonder
Balam Acab's psychedelic outfit creates a sound that is more visual than auditory; whether you are in a dream or underwater or flying, this album will take you somewhere else and the intimate sounds are liberating and free-spirited… Wait, its not raining outside?

[15.] Grouper | A | A
Divided into two parts, A | A is an ambient masterpiece that will continue grow on you. When listening, you will never hear the album the same way twice, and it always finds a way to develop new thoughts across the spectrum. Be warned: This is not homework or sleep music; the ambience will get to you sooner than you think if you are not accustomed to it.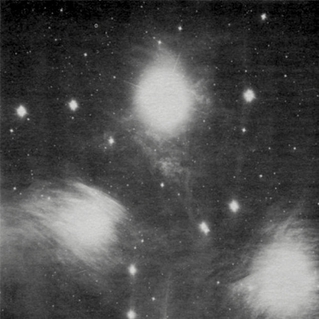 [14.] PJ Harvey | Let England Shake
This album is disturbing, grotesque, and frightening, yet most of it is based on truth in the word we live in. Topics range from agriculture to war, seeing "soldiers fall like lumps of meat." This may turn some away, but truth in general tends to turn people away. While the album is not forceful or urgent, PJ gets her point across quite effectively.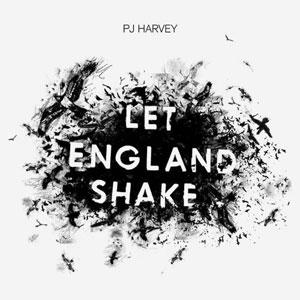 [13.] Iron & Wine | Kiss Each Other Clean
Iron & Wine was criticized for changing his style on Kiss Each Other Clean, yet I embraced the change. His first album was a collection of loosely recorded simple folk-guitar tunes with a fuzzy sound and raspy vocals. These songs were beautiful in themselves, but the expansion of sound allowed Iron & Wine to evolve as an artist and remain interesting and relevant.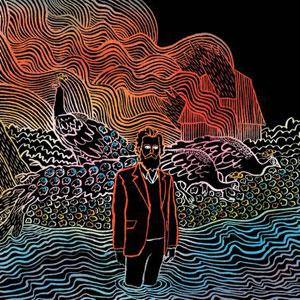 [12.] The Paper Kites | Woodland – EP
The shortest work on the list, The Paper Kites, a band out of Melbourne, Australia, expresses real human emotions in a traditional upbeat folk outfit; Perfect for the fun and carefree spirit.
[11.] The Weeknd | House of Balloons/Thursday/Echoes of Silence
I'm usually not a huge R&B fan, but this is a good exception. I think the music and image gets me more than the lyrics, but this Trilogy of albums makes me feel really chill. Yeah.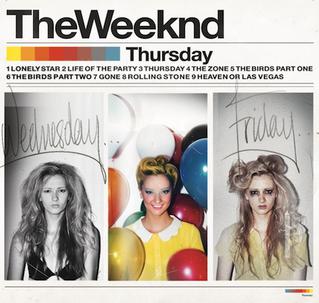 [10.] tUnE-yArDs | w h o k i l l
I don't really understand why I like this album. I enjoy that the album touches on issues such as body image, race, inequality, and injustice and that Merrill Garbus is so confident in her ability to sway opinions and views. I also enjoy the fact that this album doesn't fit the mold at all (starting with the stylization of the name of the group and album name). Maybe I really do understand why I like this album. i DoN't KnOw.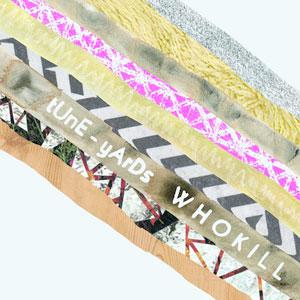 [9.] Neon Indian | Era Extraña
The Neon Indian project started [somehow] after front man Alan Palomo missed a date in which he and a girl were supposed to spend an afternoon on acid. Knowing this, you know that the music is way out there. However, he writes about relationships and emotions felt by normal people, it just so happens that he does it in a very intellectual way with a crazy sound.

[8.] Cut Copy | Zonoscope
A modern day 80's dance floor anthem, Zonoscope remains interesting throughout its entirety. This is the album that you want to listen to out loud when it is warm and sunny outside and it will bring instant joy, and perhaps even some childhood nostalgia.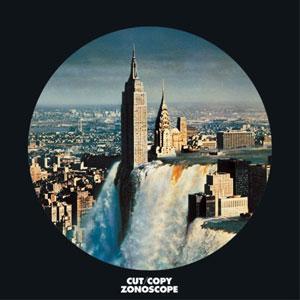 [7.] Nicolas Jaar | Space Is Only Noise
Nico Jaar plays live sets in clubs and dance venues, but he doesn't necessarily play what you would think of as "dance music", it is more of a distantly ambient electronic sound with a beat and lyrics in some songs. The sounds come from a variety of sources and open-ended lyrics keep the listener thinking. I was immediately interested after hearing on the first track, " Look, it's a body, floating into the land. Now it's a body swimming out into the water. Now it's the land itself, here, that is a body; a body of land. It's the water itself that's a body of water". In general, the album will force you to search for meaning in more than just the music itself.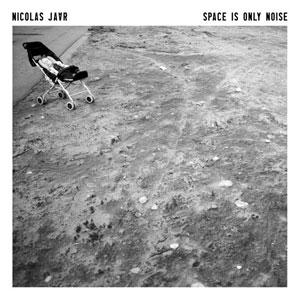 [6.] MC Lars | Indie Rocket Science/Lars Attacks!
MC Lars truly embraces what being an independent musician is all about. He Created his own subgenre (Post-Punk Laptop Rap), started his own label, paid for the production of this album through a Kickstarter campaign (which I donated to and was rewarded with physical copies of the album), tells people to "illegally" download his music because he would rather them hear the music and potentially come to a show than to simply not buy the music and never hear it, and writes songs that are blatantly political and socially driven. Some may listen to MC Lars and think, "wow, this guy is a nerd." But if you give these two simultaneously released works a chance, you will realize that his songs are about the same things you complain about or get excited about or read about. He also writes songs about his whole music philosophy idea that he is huge on promoting, and to me, it is a seller (no matter how bad he wanted me to download his albums).
[5.] Destroyer | Kaputt
Probably the first solid album released in 2011, Kaputt reveals an elegant surface sound that goes much deeper than what is first apparent. While there is beauty on the surface, we are reminded that the life we may want to live may not necessarily be appropriate and that while our culture may be very superficial in general, there is always a tragic complexity that lies within. Mmmmmmmmmm, cue saxophone…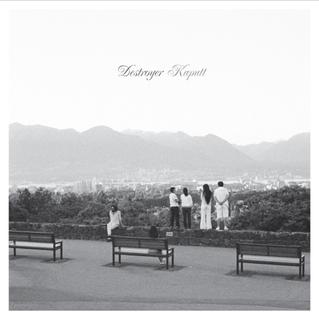 [4.] Bon Iver | Bon Iver
Bon Iver is incredibly interesting. Perhaps the most poetically philosophical album on the list, it brings a new idea to the table with each listen. While no one may never know the exact intent behind each song, we can only infer what has happened in lead singer Justin Vernon's life that lead him to his two solid albums of life stories. On another interesting note, Bon Iver was nominated for a Grammy recently, and reacting to the nomination, Vernon said, " We should not be gathering in a big room and looking at each other pretending this is important." This is exactly why the emotions expressed in each Bon Iver album are as credible as they are; It is all about what he wants to make the music, not what the general public wants.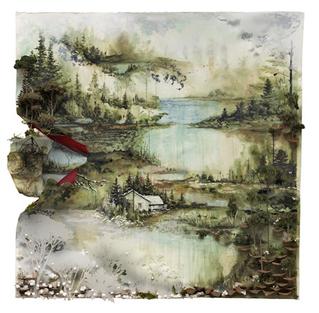 [3.] Tim Hecker | Ravedeath, 1972
For the past year or so, I have been really into ambient music. At first, I listened to it simply for "homework music" purposes, but then I realized that there is so much more to it. When you listen to an album with lyrics, your thoughts are generally headed in one direction based on the music, lyrics, concepts, song titles, etc… which is not necessarily a bad thing, but when there are no lyrics to work off of, and no organized rhythm, your mind starts to wander, and you never quite know where it is going to go. Tim Hecker is my favorite ambient artist, and Ravedeath is his best work yet. The assortment of layered electronic sounds and pipe organ-based drones seem to come and go throughout the albums different "sections", leaving the listener reflecting on the past and what the future will become. Or perhaps that isn't what the album is about at all, its up to you to decide.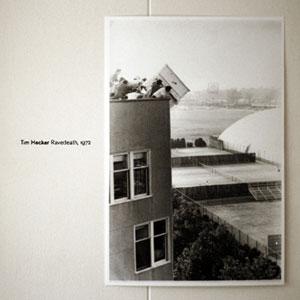 [2.] Gang Gang Dance | Eye Contact
"I can hear everything……. Its everything time." I didn't discover Gang Gang Dance on my own, and more than likely you did not either; consider this your open invitation. Gang Gang writes albums that are weird and abstract, and Eye Contact is no exception. Seven songs are slurred together to play as a single work without breaks in sound. They describe their music as "spiritual", and I couldn't agree more. I constantly search for God in music that you wouldn't expect to find Him in, and this album does just this. For you, a completely different interpretation may be in store. At first, it may be difficult to digest but on a third or fourth listen, you will understand. While the sound may be very different, the lyrics are something that anyone can interpret in a different way. The album embraces a constant struggle for understanding, acceptance, and questioning in a way that will leave you answering the same questions revealed in the music. Without spoiling the album too much, open your mind, soul, and heart and give this incredibly unique album a chance. #LIVEFOREVER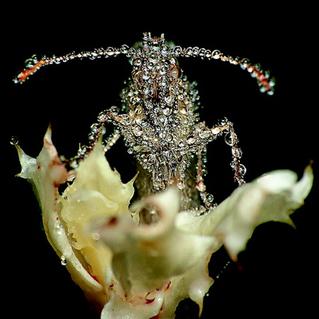 [1.] Fleet Foxes | Helplessness Blues
When I first heard Helplessness Blues in May, I knew it was going to be near the top of my albums of the year list. The album flows so nicely; perfect folk rhythms with perfect backing vocals. The lyrics are reflective of lead singer Robin Pecknold's life and struggles, and are apparent to reflect him throughout the album. We learn how he has grown as a person, how he views the world, and how Fleet Foxes has grown as a band since their last album. Some artists turn these instances into meaningless fairytaleish ballads, but Fleet Foxes are real and straightforward without simply restating basic life clichés. Although the sounds seem so familiar, they are so new and different, never a dull moment from start to finish. Give this album a listen; you won't be disappointed, I promise.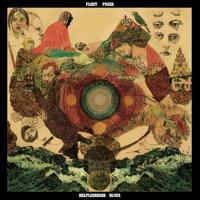 Tags: academics , Athletic Training , college , escape , Music , peace , relief , top20 , Wilmington College
December 01, 2011
The image I am not looking forward to; snow
Contributed by Brad Fuller
The new month is almost here, and I am more than ready for it, but without the cold. Last year on December 1st, we had measurable snow on the ground here at Wilmington College, and this year the day will be starting out in the low 20s and be very chili. However, I am going to try to get a couple of bike rides in before the weather turns for the worst.
My athletic training hours this month have been slightly less eventful compared to other rotations. I am with the indoor track team for the rest of the semester, and because their season just began in November, their injuries are very minimal. Nonetheless, it is nice to have an on-campus rotation and not have to worry about a commute. Over the winter break, I will be helping to cover a high school wrestling tournament at Blanchester High School, where I did my high school football rotation earlier in the year. I am excited to be back there where I know most of the team members from football and being able to learn about wrestling. I have never even seen competitive wrestling before, so it is about time I learn a thing or two about it.
Tags: AT , ATC , Athletic Training , cold , snow , winter
COMMENTS
I'm very curious about training in cold weather, I live in Hawaii weather is always warm good luck and Happy Holidays
Leon 7:59PM 12/24/11
Student Blogs
Welcome to the Wilmington student blogs, where several students contribute to this column.
P R E V I O U S P O S T S
B L O G S B Y T A G
, #MLKday, Academics, Application, Art, AT, ATC, Athletes, Athletic Training, athletics, beowulf, Break, Busy, camp joy, Cincinnati, class, coffee, cold, college, community, Community Garden, cosi, Cycling, Dayton Sports Medicine Institute, Downtown Wilmington, Dr. Stromberg, DSMI, education, escape, Events, Fitness, Fitness Challenge, Fixed Gear, Fixie, food, food pantry, football, Friends, Friends Committee National Legislation, Fun, Halloween, headline, HoliDazzle, Homecoming, homepage, honors, injustice, Jungle Jim's, learning, Local, Local Business, Martin Luther King, McCoy, miniature golf, Murphy Theater, Music, nick drake, Nutrition, October, Ohio, peace, programming, putt putt, quakers, Relay for Life, relief, Residence life, Rest, Schedule, scholarship, school, seminar, service, sleep, snow, Sports Nutrition, Spring Break, students, Study, sugartree ministries, sushi, Sweetest day, Table tennis, teamwork, Thanksgiving, The Program, Time management, top20, vegan, Volunteer, Volunteer Opportunities, Volunteers, War, Watson Library, weather, Wellness, Wilmington College, winter, Workout